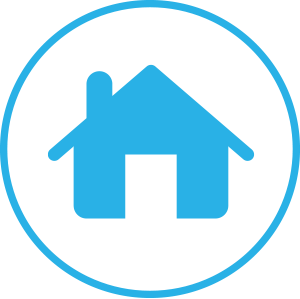 T4 for health benefit premium paid
02-06-2017, 05:03 PM
nco31
Junior Member


Posts: 2
Joined: Feb 2017
Reputation: 0
T4 for health benefit premium paid
One of the owners of the company receives health care coverage and the company pays the premium. This owner receives no wage or salary, had no income last year. How do I, or do i even need to, issue a T4 for 2016?

I have been accounting for the premium by crediting the healthcare liabilitiy and debiting the healthcare expense accounts, but I don't know how I should be attributing this expense to the individual who is receiving the benefit.
03-17-2017, 12:58 PM
Admin
Administrator


Posts: 16
Joined: Sep 2010
Reputation: 0
RE: T4 for health benefit premium paid
Hello NCO31:
Check out a similar thread on this site addressing your question on health plan premiums paid by employers.
http://accountingtroubleshooters.info/sh...78#pid1978
Here is a copy of the post by RodCorkum:
RE: Healthcare Benefits
George,

I just browsed this forum after a long time away and I noticed your post had not received any reply. It's a year old so I don't know if this is of any use to you now but here is my explanation. I've just retired being a small business accountant in Nova Scotia for 35 years. When it comes to health benefit premiums as you described, any portion that you pay as an employer is simply a business expense and is not a taxable benefit to the employee and therefore is not reported on their T4 (so no CP or EI effect either). The portion that is paid by the employee should be reported on the T4 in box 85. This is just for the convenience of the employee so that he/she has this number available when filling out his/her tax return in case the employee has sufficient medical expenses to be worth claiming. (I think the logic behind this is that medical expenses are normally tax deductible to an employee - based on certain income limits - so it would be pointless to consider the employer premium as a taxable benefit.)


There are different tax rules if you provide any other group benefits such as life or disability insurance. It doesn't sound like you have any of this but I'll note it here anyway in case someone else might be looking at this in the future. In those cases if the employer pays any portion of the life insurance premium (employee life, AD&D, or dependent life), that employer-paid amount is considered a taxable benefit and is reported in boxes 40 and 14 (and is subject to CP but not EI deductions). For any disability insurance (whether short or long term) there is an important distinction - if the employee pays 100% of the premium for that coverage, any benefits claimed should there be a disability is tax exempt to the employee. However if any portion of the disability premium (no matter how small) is paid by the employer, then all benefits become fully taxable to the employee which puts the employee at a disadvantage.

In the company I worked for, we had full coverage - health/dental/vision, life insurance, and both short and long term disability. (Short term is generally not in most benefit packages because it is available from Employment Insurance however the private insurance benefits are a little better and may be faster getting payments, and the employer can get a reduced EI premium rate for having this coverage which means that the employee would claim from the private insurance and not from EI on a short term disability - up to 17 weeks.) In our case the employer paid 50% of the total package and the employee the other 50%. However we had to keep meticulous records which meant that I had to create a memo to the employee with a copy in the employee's permanent file (in case of audit) showing the individual breakdown of the premiums between employee and employer indicating that the employee was paying the full disability premiums and the employer was paying the remainder up to 50% of total. It was a pain in the @#$ but necessary and every time there was a change in the rates, the memos had to be redone. In our case some employees who did not take our medical (due to alternative spousal coverage) ended up paying more than 50% of the total because of the disability rates. Only once did an employee refuse to pay the higher share which was no problem but I required him to sign a waiver letter that he understood he would be taxed on any benefits he might receive.


Here is a useful chart of what goes in each box of a T4
http://docs.quicktaxweb.ca/ty10/english/...ne_t4.html
Here is a useful chart of what employee benefits are subject to CP and EI
http://www.cra-arc.gc.ca/tx/bsnss/tpcs/p...t-eng.html
Rod Corkum
---
Accounting Troubleshooter
03-18-2017, 12:08 PM
nco31
Junior Member


Posts: 2
Joined: Feb 2017
Reputation: 0
RE: T4 for health benefit premium paid
Thank you ever so much. I suspected that was the case but just wanted confirmation.
User(s) browsing this thread: 1 Guest(s)