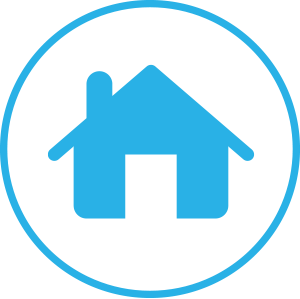 09-12-2010, 02:16 AM
Aida Howard
Junior Member


Posts: 37
Joined: Sep 2010
Reputation: 0
Leadership Grants
As a new entrepreneur, I am a little naive. Recently, I found a site that offers grant money to small businesses. It is called Leadership Grant. The site looks legitimate, but at the same time, it also looks suspicious. But since it offers grant money, I thought it would not hurt to apply. Does anybody have experience with this leadership grant organization?
09-12-2010, 02:37 AM
thinkingaccountant


Unregistered

RE: Leadership Grants
I have heard of several small business owners who applied for the Leadership Grants and were rejected. They have not paid any monies, but have spent a lot of time submitting and re-submitting their business plans.
I also found a blogpost on the internet by a lady named Katie Gutierrez Painter who is a professional writer and edtior living in Texas. She did some investigation and found the owner of the IP address and the organization. Basically, the IP address belongs to Darren Morgenstern. who is the founder of ashleymadison.com, a dating website for people who want to cheat on their partners. Katie reports that Darren was investigated in 2001 (in Canada) for a domain name scam and was accused for another scam with a home staging teaching company he founded. See
http://laredobookstoreblog.blogspot.com/...sweet.html
According to the BBB, the company owned by Sarah Morgenstern was established in April 2010 although their website tells a different story with grants awarded prior to April 2010.
So try adding those facts together - an organization whose founder built a company teaching people how to cheat on their spouse/partner. What do you think he'll do with your business plans? A theory is that the organization may be fishing for information that can be derived from business plans. Imagine how many business plans they would have now collected.
09-13-2010, 05:17 AM
Aida Howard
Junior Member


Posts: 37
Joined: Sep 2010
Reputation: 0
RE: Leadership Grants
I checked out ashleymadison.com whose tagline is "Life is short, have an affair.". Translated to business, it can mean, "Life is hard, cheat and have fun."
09-17-2010, 05:40 AM
Nola
Junior Member


Posts: 5
Joined: Sep 2010
Reputation: 0
RE: Leadership Grants
Here is a quote from Ethan Roberts of Leadership Grant which is a reply to Katie Gutierrez Painter's query. You can find his reply on her blog, but for those who are not following the link, it is worth quoting Ethan for this forum.
"The Leadership Grants Organization is a legitimate non-profit (not a registered charity) and we are making a good, proper, legal, and honest go of it.
We make it clear that our organization is predicated on a social enterprise model (
http://en.wikipedia.org/wiki/Social_enterprise)
which uses market-based activity to generate income that gets allocated to our described cause: (Funding small businesses). The market based activity we employ is comprised of introducing our sponsors to applicants that may need the products or services our sponsors offer, and paying us a fee or contribution for doing so. (There is never an obligation to use our sponsors. We have many sponsors in various industries which of course includes business plan preparation, but more on that below).
Once our revenues satisfy our expenses, 100% of the remainder, if any, is distributed to applicants that meet our criteria for funding. That is what the law and our charter say must happen and that is what's done. We do not guarantee funding to any applicant, nor can we ever be assured that we will generate enough income to pay our expenses and have enough left over to distribute to our applicants. What we do guarantee however is that we will put forth our best efforts to generate revenue, and that 100% of the net proceeds of that revenue will be distributed.
We are a new organization, less than a year old, and like all up-starts, we have our challenges. It is not easy to prevail in this kind of economy with limited resources, no government help, and a business community that has reined in spending. However in spite of that, we have still had limited success and have given out about 50 micro grants. (To our knowledge, we have done more than any other non-government organization)
I think that it is unfair, harsh, and irresponsible to suggest we are a scam when we have not taken a dime from any applicant and have tried our best to make our organization work on behalf of small businesses. We don't pass ourselves off as anything other than that which we are, we never charge any fees to our applicants and we always endeavour to safe-guard all proprietary information.
When we started this organization, we agreed to give ourselves one year to determine if it would continue to be worth the effort. If we can't gain the trust of applicants and sponsors and provide enough meaningful money in grants to make a difference to enough people then we will simply end our efforts. No harm, no foul, and we'd still be grateful for the experience and the wonderful entrepreneurs we got to know along the way.
And if we cannot make a go of it, then fair enough, but at least we tried where no one else dared tread, and for those that we have provided funds to, we hopefully made a difference to them."
What I don't understand is why Darren Morgenstern is listed as the owner of the IP address and Ethan Roberts did not address this query.
---
If you google Ethan Roberts Leadership Grants, you will find several links to forum discussions about the organization. Here is one of them.
http://800notes.com/Phone.aspx/1-416-572-7694
11-17-2010, 09:31 PM
nancygale12
Junior Member


Posts: 1
Joined: Nov 2010
Reputation: 0
RE: Leadership Grants
Hey.....guy.....I don't have any experience for self but here's a site in my knowledge that provides
leadership organization
services so if u want may take help from it.It might have been useful for u.
Thanks for sharing
12-25-2010, 03:02 AM
Nirvana55
Junior Member


Posts: 1
Joined: Dec 2010
Reputation: 0
RE: Leadership Grants
I would say that Leadershipgrant is 100% a scam! Since I have received and applied for some community and provincial grants, I know that the sponsors who donate the money to these organizations are advertised all over the website; you can see their logos everywhere as donors.
When I browsed Leadershipgrant.com website, I wasn't able to find the name or any kind of informations about the sponsors! This made me doubt right away.

I called the agent that was assigned to my application, and I asked her to tell me who are the sponsors and the donors. Shelly (name of the agent) said: "They are private corporations whose information is confidential". I said: "How would this be possible? They are corporates and they don't want to be advertised as the sponsors? This doesn't make any sense". She said: "yes, they don't want anyone to know their informations, it's confidential!"

It is totally impossible for corporations to want to donate big amounts of money and not want to be recognized anywhere!

So, basically what they do is that they want you to fill out their applications and once you do that, they encourage you to use their Business Plan writing services. That's where you lose money. You pay thousands of dollars, and then you submit your BP and then they say that they were not able to accept your project. It's quite smart, eh? But if you don't pay for their BP writing service, then the only thing that you will be losing is your time and your business concept.

I am still receiving emails from Shelley. She keeps encouraging me to use their BP writing service!
12-30-2010, 03:35 PM
rachard1583
Junior Member


Posts: 20
Joined: Dec 2010
Reputation: 0
RE: Leadership Grants
If money problems make things hard for you, then applying for a college leadership scholarship may be the right thing to do.
01-04-2011, 02:39 PM
RE: Leadership Grants
01-12-2011, 08:05 AM
perry89
Junior Member


Posts: 5
Joined: Jan 2011
Reputation: 0
RE: Leadership Grants
It is interesting reading your thoughts on this. I am not really sure if it is legit or not. However, I would advise you to read the fine print before you apply for anything. If you are donating significant amounts of money, I would personally meet with the organization.
---
Perry loving Linux
goldenrule.com
06-26-2011, 12:42 PM
RE: Leadership Grants
Leadership grants engages in deceptive practices borderinf on fraud. It is true they are a not for profit, big deal, anyone can be. The fact that they refer to the registration number as a not profit as though it reflects their credibility is telling...anyone can register as a not for profit funding organization and get such a number...anyone...here;s what they do.....they give a few grand here and there to a few applicants from all the money they make through the ASSOCIATED companies that provide the so called business plans for a fee....these people play on words when they say THEY don't do the business plans...the woman there seems uneduated and her phone was recently disconnected....probably a telemarketer time operating out of a home or something...regardless, what they do is use the lure of a grant to generate leads for business plans...from the money that trickles back to them from the business plans, they approve a grand here and a grand there as a grant....almost like an advertising expense....I have called many of their so called receipents...they could not impeach anything in my plan as I am better educated than them, have won many awards and had the personal cash also....they try to appear like a bank by asking for credit and banking info, in my case they had no reason to turn me down...all this stuff about funding cycle is BS too....so these guys are like those late night frudsters on TV..they are lying through deception....I challenge them to post the amounts of the grants...don't waste you time with these clowns
User(s) browsing this thread: 1 Guest(s)