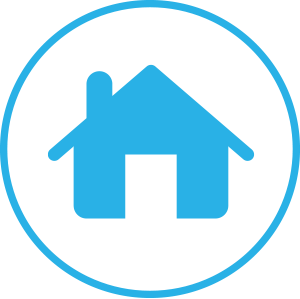 Common Accounting Mistakes
12-30-2010, 04:02 PM
rachard1583
Junior Member


Posts: 20
Joined: Dec 2010
Reputation: 0
Common Accounting Mistakes
For many small businesses, the bookkeeping process can be one of the most time consuming activities required to keep the company going. The fact that many small firms have a limited staff also means that there is a good chance an employee with little to no accounting background is in charge of the bookkeeping.
01-04-2011, 02:48 PM
RE: Common Accounting Mistakes
You are right. Small businesses are best to outsource their bookkeeping functions to a professional bookkeeping and accounting service like Accounting Troubleshooters bookkeeping franchise. They may well find out that they can get expert help at lower costs than hiring inhouse.
03-16-2011, 12:19 PM
Newbizowner
Junior Member


Posts: 6
Joined: Mar 2011
Reputation: 0
RE: Common Accounting Mistakes
It is important for all small businesses to have a firm grip on their bookkeeping. However, whether or not they outsource it or not, they need to understand the importance of accounting. Also, there will be documents that the outsourcing company will be expecting from the business that the owners need to recognize and keep! It will always be something that needs focus!
---
Good bookkeeping includes accurate payroll and correctly computing taxes.
05-20-2013, 04:10 PM
RE: Common Accounting Mistakes
Yes, in fact small businesses could outsource their accounting work rather than recruiting a person to do so.
---
http://www.just4baby.co.uk
06-04-2013, 12:35 AM
angelface
Junior Member


Posts: 28
Joined: Jan 2012
Reputation: 0
RE: Common Accounting Mistakes
Many times outsourcing work best, as you have a trained person doing the work you need, and you only pay for the hours worked.
07-30-2013, 12:56 PM
ethan12
Junior Member


Posts: 11
Joined: Jul 2013
Reputation: 0
RE: Common Accounting Mistakes
Bookkeeping is a key for small businesses to succeed. the person must have a little bit of Accounting background or outsource a person having expertise as this is a vital function of business.
11-09-2013, 03:10 AM
Madan CA
Member


Posts: 74
Joined: Nov 2013
Reputation: 0
RE: Common Accounting Mistakes
In addition to reducing costs, outsourcing will also allow a business to have extra time and resources to focus on their business strategy, goals, and main activities.
Madan CA
http://www.madanca.com
06-25-2020, 09:59 AM
kayleycun
Junior Member


Posts: 1
Joined: Jun 2020
Reputation: 0
RE: Common Accounting Mistakes
This does not mean outsourcing bookkeeping is a mistake. When tasks are assign when needed, your outsourcing staff won't know how to meet your expectations and if each of your employees have different ways of doing the same job, you'll only create more confusion. With the right combination of outsourced financial services, your company enjoys the benefits of increased oversight, efficiency, and sustainability. Which then brings OBP accounting outsourcing services, a new level of financial management of your company's accounting.
User(s) browsing this thread: 2 Guest(s)