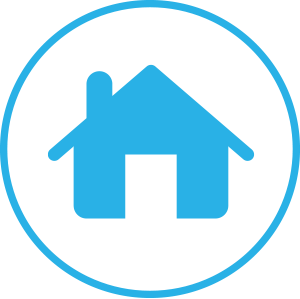 Looking for accounting software suggestions
08-06-2012, 05:19 AM
rodcorkum
Junior Member


Posts: 7
Joined: Aug 2012
Reputation: 0
Looking for accounting software suggestions
I found this forum from a Google search. I'm looking for new accounting software and have no idea where to look for what I want.
I'm an accountant for an audio visual company. Our business once was primarily a "box" seller and for the last 13 years I've been using an old version of Integrated Office Accounting which although it had some issues, it was working reasonably well for our needs. Our business has grown and evolved so that now "box sales" have become a smaller portion and the majority of our business is providing complete solutions to our clients ... we sell the equipment along with the complete installation. We found a local programmer a couple years ago who had developed some major upgrades and modifications to our old version of IOA which made it fit some of our needs better however recent growth means that we're now getting into much larger projects and we're outgrowing that software.
I'm looking for accounting software with the following key features (there are others but these are critical).
1) Must be able to handle "project" accounting - we need to be able to assign merchandise inventory items either from stock or special purchased plus various expenses, labour costs, etc. into a job specific Work in Progress to track the costs and profitability of the job and be able to invoice out to the customer in lump sum (or progress billings depending on the job).
2) Must be also able to handle normal retail sales of inventory product (as we still do some regular "box" sales.)
3) Must be multi-user (more than 5) as although we currently have only 2 staff entering data, most staff need to be able to look up information.
There are numerous software that handle the retail environment well but don't seem to have the "project" part of it, and there are some programs designed for project accounting (i.e. in the construction field) but can't handle ordinary retail sales.
Does anyone know of any programs that might be good at both that also wouldn't cost both arms and legs? Obviously must be for the Canadian environment (taxes, etc.) I expect maybe 5-figure price tag but hoping to find something on the low end of that. It's been suggested to me to have something custom built but that takes a huge amount of time and money. Hoping someone can point me in the direction of some program that I could look into.
(For anyone who may not have heard of Integrated Office Accounting, it was MS Access based and developed about 15 or so years ago in Toronto and the developer went bankrupt about 10-12 years ago not long after we purchased it (so did the local dealer - the original version was quite buggy!) It was picked up shortly after by another company who have upgraded it and continue to market it. We never upgraded ours to newer versions and therefore have no experience with this company however if anyone's looking for something for a multi-user retail environment I suggest taking a look at it. Their web site is here. I've evaluated a number of retail environment programs over the years and IOA still seems to be one of the easiest to use. The developer will also do custom modifications too.)
---
Accountant in Audio Visual Industry (Retired 2016).
Personal Web Site
03-17-2013, 12:33 AM
Connor
Junior Member


Posts: 7
Joined: Mar 2013
Reputation: 0
RE: Looking for accounting software suggestions
Hey, I am using solar accounts accounting software for my business and i suggest you to use it. It has really great features which you think a n accounting software must have. You can do each and every thing with it which we do manually in accounts.
03-17-2013, 02:02 AM
rodcorkum
Junior Member


Posts: 7
Joined: Aug 2012
Reputation: 0
RE: Looking for accounting software suggestions
Over 3700 views and only one response. I suspect this was not the best place to post this inquiry.
Thanks, Connor, for the reply. I took a quick look at Solar's web site and it was obvious that this is not a solution to my quest. As indicated, I am in Canada and Solar is strictly a UK program. It looks fine for a simple small business and there is much available in software for that market. It has no features that would do anything that I require.
As an update since I originally posted this, a few months ago I found a few accounting programs that appeared to do what I want. It looks like any software that would offer the features I want is primarily designed for the construction industry - the best seemed to be Maestro (
http://www.maestro.ca
) - a Canadian program, with local support - however when I got the price quote it was about $50,000! Way out of our budget. There were a few others but all came in at a similar price. So the end result is that I've come to the same conclusion again that I arrived at doing this exercise some years ago. While my budget is higher than it was then, there is nothing available at a suitable price. We're in that awkward position of being too big for the basic software and too small for the enterprise level software, and the mid-range doesn't have the required features.
So end result - I'll have to make do with what I have - a highly modified version of Integrated Office Accounting - and probably add more modifications to bring it a little closer to my needs.
---
Accountant in Audio Visual Industry (Retired 2016).
Personal Web Site
08-15-2013, 05:16 PM
NatalieNP
Junior Member


Posts: 2
Joined: Aug 2013
Reputation: 0
RE: Looking for accounting software suggestions
The one you are looking for is a mini version of a ERP and I would suggest you to go for Tally ERP which is very cheap and has all the features you require.
05-08-2015, 03:36 PM
RE: Looking for accounting software suggestions
These days many options are available in accounting software even you can also have cloud hosting services with the accounting software. QuickBooks can be a best option because it can be easily managed through cloud server. According to your requirement, you certainly require a private cloud provider for accounting firms
http://www.welcomenetworks.com/for-accounting-firm.htm
05-09-2015, 11:14 AM
rodcorkum
Junior Member


Posts: 7
Joined: Aug 2012
Reputation: 0
RE: Looking for accounting software suggestions
Stuart,

Almost two years since the last post.

Interesting timing that you post a suggestion of a cloud solution and possibly QuickBooks. Our business was sold a year ago and the new owner has moved all our computing to a local cloud based service. We're still using our pre-existing software including accounting program but it's now located on the cloud service and not in-house so can easily be accessed from anywhere. Another advantage is that everyone is now on the latest MS Office software supplied by the service. It's likely that we will be going with QuickBooks in the next few months (also supplied by our cloud service.) That is the new owner's choice so I no longer have to look for software options.

All the new changes are making life complicated. I'm planning retirement next year so it will be someone else's problem.
---
Accountant in Audio Visual Industry (Retired 2016).
Personal Web Site
09-06-2016, 12:49 AM
rodcorkum
Junior Member


Posts: 7
Joined: Aug 2012
Reputation: 0
RE: Looking for accounting software suggestions
My final update to this thread ...

Just about a year ago, due to growth and directions the business was moving into, the owners purchased D-Tools which is a high-end "Proposal, System Design & Project Management Software" and this software integrates very well with QuickBooks so they also purchased QuickBooks Premier edition which is the mid-level version (the Enterprise version was super-expensive!) After a delayed implementation, everything finally was made operational a few months ago and seems to be working reasonably well although I felt there were a few features lacking with QuickBooks that would have to be addressed, maybe with add-ons. However that was not to be my problem as I recently retired shortly after.

The company spent "big bucks" implementing all this and fingers crossed that it eventually works out well for them.
---
Accountant in Audio Visual Industry (Retired 2016).
Personal Web Site
10-09-2018, 09:26 AM
rodcorkum
Junior Member


Posts: 7
Joined: Aug 2012
Reputation: 0
RE: Looking for accounting software suggestions
Not that it matters but I'll provide a further update. About the time I retired in 2016, the company upgraded from the Premier version of QuickBooks to the Enterprise version. It's expensive but the businesss is growing (and just completed its 42nd year) and the Enterprise version seems to have some better functionality and seems to be working well for what is needed. I went back to work there again earlier this year - but not as accountant. I am now working part time hours doing purchasing and receiving (and being an information resource to the bookkeeper who replaced me!)
---
Accountant in Audio Visual Industry (Retired 2016).
Personal Web Site
User(s) browsing this thread: 3 Guest(s)